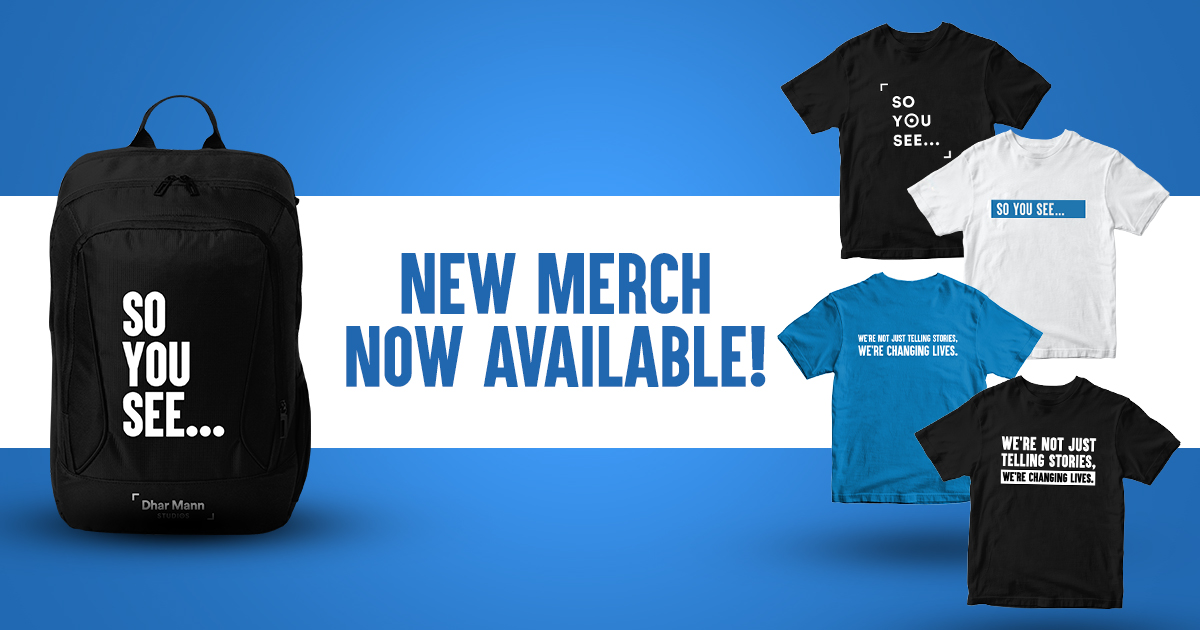 Hey #DharMannFam! You know I'm always reading your comments and couldn't resist creating not one, but three, new t-shirt designs! Plus, I'm excited to announce we now have backpacks and new colors in our bestselling designs! It's been so fun to see our exclusive merch being worn by people around the world! 
Now our most popular designs including the "So You See…" and "We're Not Just Telling…" tees will be available in white, blue and grey! Check out our new designs featuring a new slogan design and a t-shirt with the trending "no one ever" meme! So you see… I've read your comments and had to create this funny shirt for my #DharMannFam!
Just a friendly reminder that our merchandise is only available at https://shop.dharmann.com, so please be careful of any fake merchandise out there!
As always, I am so thankful for you all. Thank you for the continuous love and support. We're not just telling stories, we're changing lives. I'll talk to you soon!
---