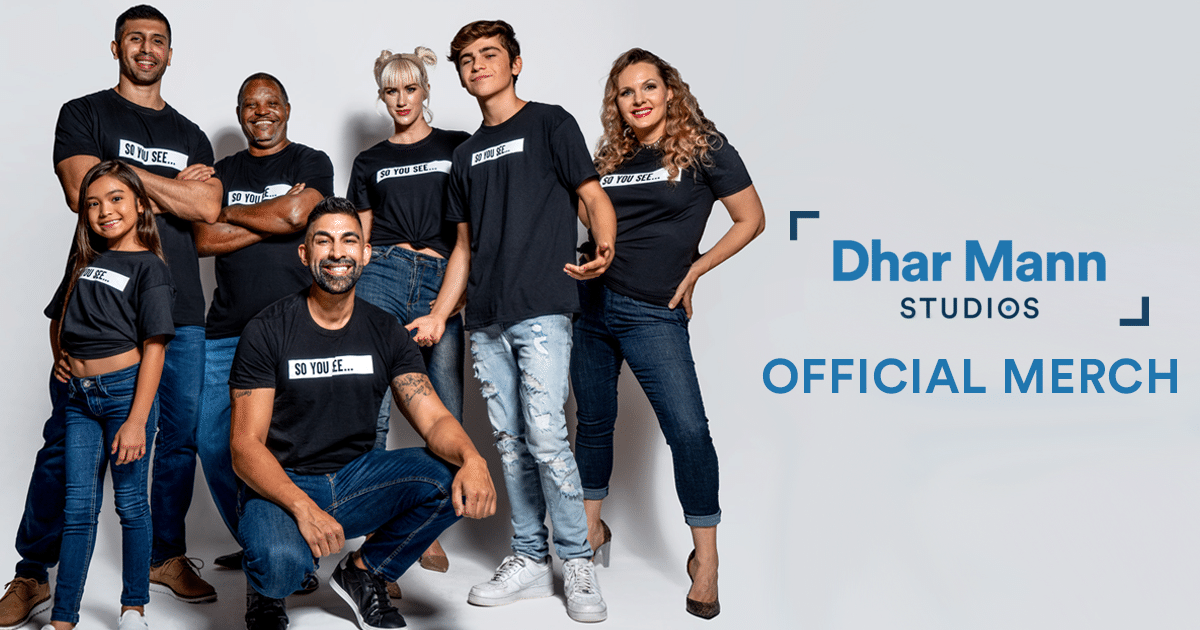 Hey #DharMannFam! So you see… I've been working on our official Dhar Mann Studios merch! To celebrate reaching a total of 10 Billion views on my videos, to celebrate we launched our first limited edition t-shirt!
My famous video line "So you see…" has become a fan favorite and I thought it would be a fun idea for a shirt! The limited edition shirt went on sale on October 22nd and was only be available for 36 hours! We had sizes ranging from kids to adults. I'll also signed as many as I could for those that bought one.
I'm excited to launch more official Dhar Mann Studios merch soon – including hoodies, hats, joggers, and baby onesies for Ella Rose's friends! Be sure to follow my official Dhar Mann profiles for the official merch drop.
As always, I am so thankful for my #DharMannFam. I wouldn't be here without you. Thank you for the continuous love and support. We had so much fun working on our merchandise and we hope you love it too! Stay tuned for more exciting updates coming soon by visiting the official merch site https://shop.dharmann.com/ or following my social media profiles.
Facebook: https://www.facebook.com/dharmannofficial/
Instagram: https://www.instagram.com/dhar.mann/
YouTube: https://bit.ly/DharMannYouTube
YouTube Couples Vlog: http://bit.ly/DharAndLauraYouTube
TikTok: https://bit.ly/34P7DQR
Texting Fam: https://bit.ly/DharMannCommunity